Russia Vs Ukraine; Putin Orders Ukraine attack, UN calls for emergency meeting
Read Time:
1 Minute, 56 Second
Putin has warned other nations of consequences if they interfere
Russian President Vladimir Putin has officially announced a military operation in Ukraine. Putin early on Thursday declared a "special military operation"in Ukraine, and Kyiv has confirmed the start of hostilities.
Putin also sent a warning to other countries that any attempt to interfere with the Russian action would "lead to the consequences you have never seen in history".
The Ukrainian foreign minister Dmytro Kuleba also confirmed that "Putin has just launched a full-scale invasion of Ukraine. Peaceful Ukrainian cities are under strike," he tweeted.
Putin's declaration came while the United Nations Security Council (UNSC) held a special session in New York on the Ukraine crisis, and bombing began shortly thereafter, according to multiple news reports.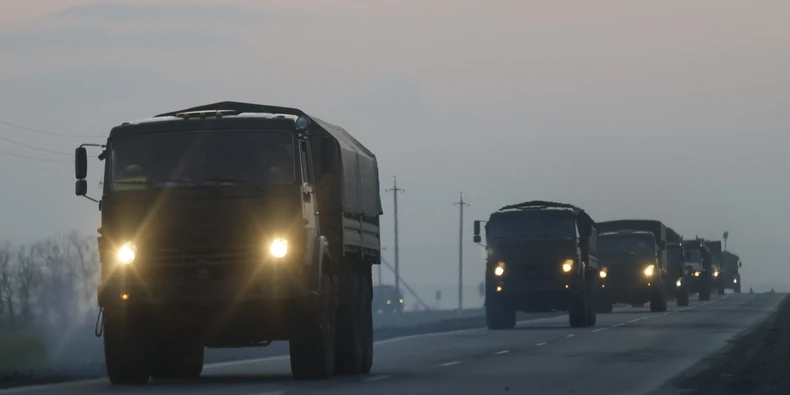 In his address, Putin claimed "to defend people who for eight years are suffering persecution and genocide by the Kyiv regime," a reference to a false claim about the government in Ukraine.
Putin claimed that the Russian military seeks "demilitarization and denazification" but not occupation. He demanded Ukraine lay down its weapons or be "responsible for bloodshed."
What caused the Russia-Ukraine conflict?
The tension overUkraine has been building up for months, but escalated quickly this week, when, on Monday, Putin delivered an hour-long speech denying Ukrainian statehood.
He recognized the independence of two breakaway regions (Donetsk and Luhansk) in eastern Ukraine where Moscow has backed separatists since 2014, and sent in 'peacekeeping forces' into the region.
Over the last few months, Putin had amassed close to 190,000 troops near the Ukrainian border.
The former Lieutenant Colonel ofKGB said he was on a mission to reclaim a semblance of the Russian empire that was lost after the fall of the Soviet Union following the end of the Cold War.
Ukraine's Western supporters said they had already sent out a strong message with the first batch of sanctions on Tuesday.
They said Russian troops moving beyond the separatist-held regions would produce more painful sanctions and possibly the biggest war in a generation on Europe's mainland.